Secondary Navigation Menu
Home > Events > Women's Revolution > Women Storm the Labour Market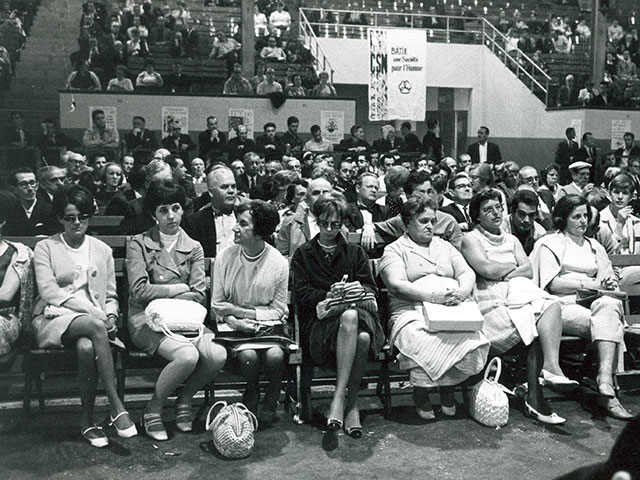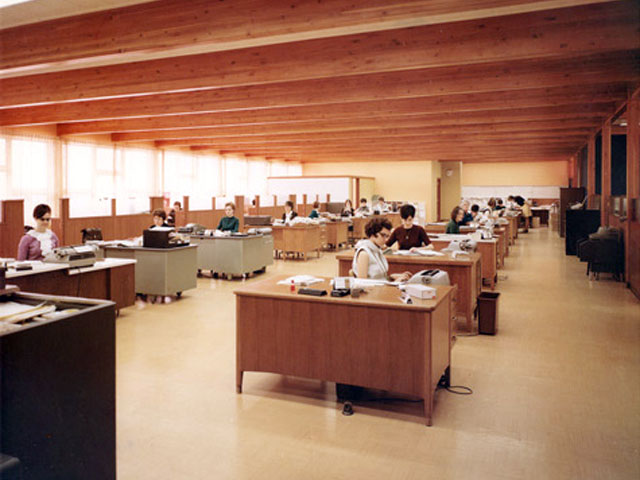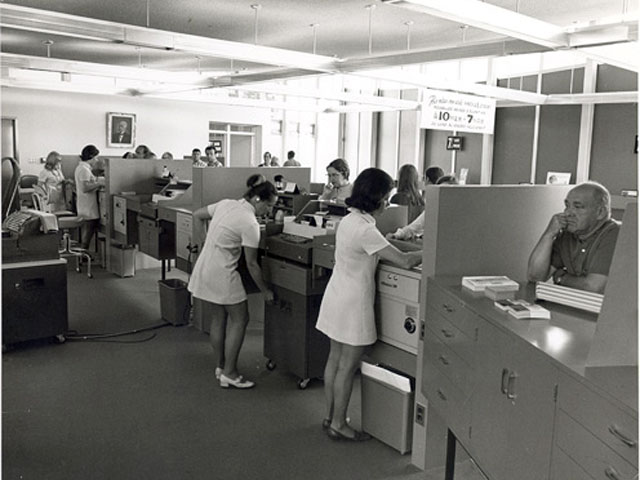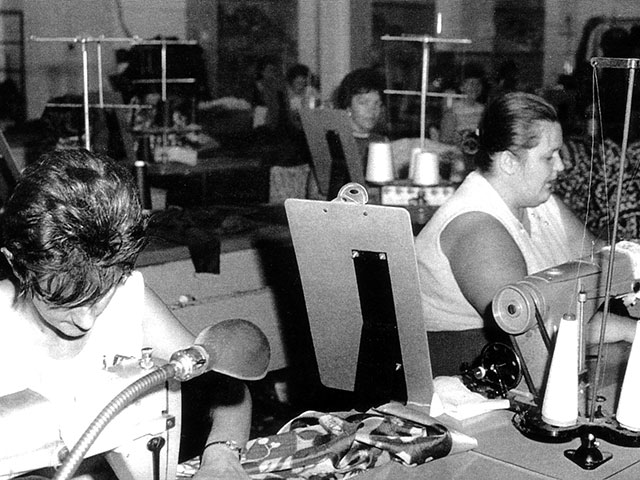 Women Storm the Labour Market
Women on the Job Market: an Old Phenomenon
Women have always been an abundant labour force that employers could easily draw upon. During the industrialization of the 19th century, young girls and women worked mainly in textile, clothing, tobacco and shoe factories for wages half those of men. Their delicate agile fingers were in particular demand among manufacturers such as matchstick producers. Their services were also required in the services sector in full development at the end of the 19th century (office work and department stores).During the two world wars, in plants and offices women took over the jobs of men gone off to war. As in the past, they were paid less than the men. By participating full bore in the war effort, women seriously shook up the yokes of tradition and chauvinism.
Women's Work Condemned
As was the case after the First World War, many thought that women would don their aprons and return to their stoves after the Second World War ended. Such was not the case. On the contrary, more and more women entered the job market. The church and organizations such as the Confédération des travailleurs catholiques du Canada (CTCC), the Ligue ouvrière catholique (LOC) and the Jeunesse ouvrière catholique (JOC) condemned this new state of affairs. They viewed women at work as a danger to the family, and more particularly its head, the father. In their eyes, the work world contributed to diverting the woman from the role that God has assigned her.
Women, Work and the Quiet Revolution
Women entered the job market in even greater numbers during the Quiet Revolution, so much so that their numbers were three times greater in 1971 than 30 years earlier (see Figure). Increasingly, many among them were married women. From 8% in 1941, the proportion of the female workforce rose to 49% in 1971.The phenomenon was not exclusive to Quebec; it was observed elsewhere in the Western World. For historian Eric J. Hobsbawm, the massive entry of married women on the job market and easier access to higher studies for girls were at the origin of the renewal of feminist movements in the 1960s.
Women on the Job Market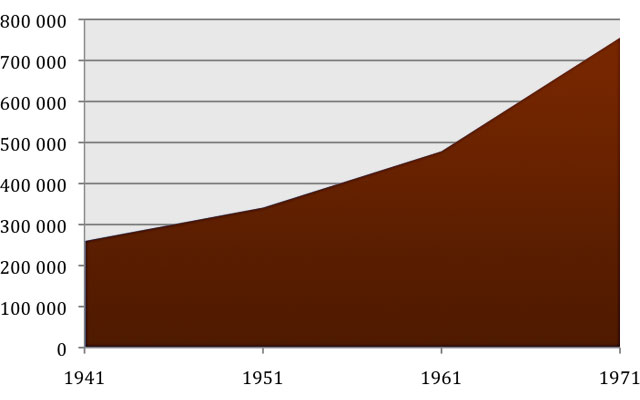 Women on the Job Market

| Year | Number of Women |
| --- | --- |
| 1941 | 260 000 |
| 1951 | 340 000 |
| 1961 | 480 000 |
| 1971 | 750 000 |
Source: Francine Barry, Le travail de la femme au Québec. L'évolution de 1940 à 1970, Montréal, Les Presses de l'Université du Québec, 1977, p. ?.
Women's Revolution and Work
Several descriptors have been used to describe the 20th century. Some view it as the century of wars and massacres, the most violent of all. Others remember the remarkable progress made in science and communications. The 20th century was also the century of women, of their emancipation and coming of age. This revolution was the result of work, and of the place that women were able to carve out for themselves in a universe primarily reserved for men.
Related events
Related years