Secondary Navigation Menu
Home > Events > Introduction > A Precursor and Philosopher of the Quiet Revolution
For correct page displaying:
You must activate JavaScript
And/Or install the Adobe Flash Player plugin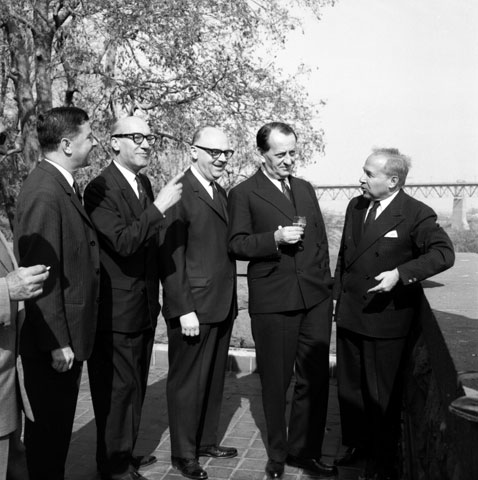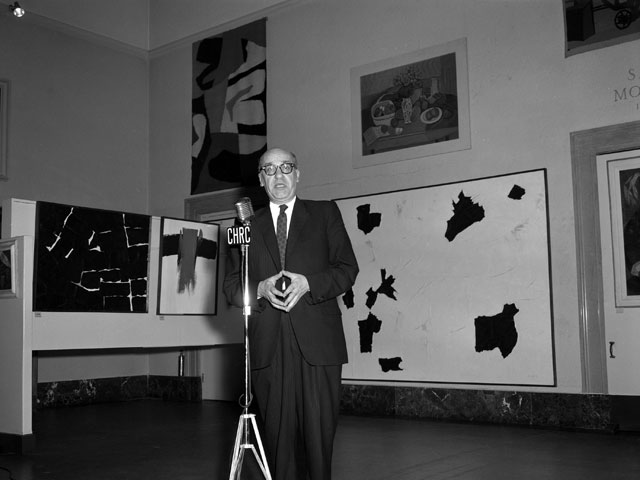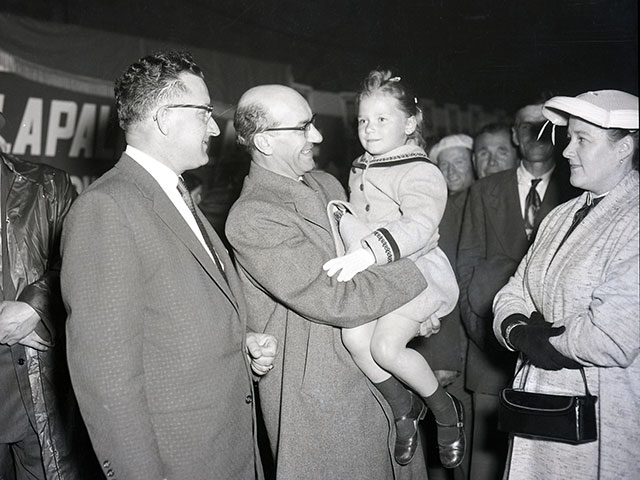 A Precursor and Philosopher of the Quiet Revolution
"[...] Lapalme, the public man, was a catalyst of the Quiet Revolution, ploughing deeply though the political soil of Quebec and guiding the sowing season" (translation).
Paul Gérin-Lajoie, "Georges-Émile Lapalme, tel que je l'ai connu" in Jean-François Léonard, dir., Georges-Émile Lapalme, Sillery, Les Presses de l'Université du Québec, 1988, p. 28.
A Mastermind of the Quiet Revolution
Many are those whose actions, positions, writings and artistic activities cleared the path and prepared the way for the Quiet Revolution. Georges-Émile Lapalme, Leader of the Liberal Party of Quebec from 1950 to 1958, was among them. He must be considered as one of the architects of the Liberal Party victory in 1960, since he was the author of the Party's political program. The program was an abridged version of a document entitled Pour une politique : Mémoire à quelques personnes that Lapalme wrote in 1959 after his departure as leader of the Liberal Party. Lapalme referred to reflections on resolutions adopted by the party during its convention and work by his political committee for inspiration in the preparation of the document. Merely twenty or so copies of this document circulated among Liberal Party authorities.
The New Ideas of a Philosopher
The ideas set forth in Pour une politique were very progressive. First, Lapalme advocated a revision of the Elections Act – the only means to eliminate certain electoral practices – and a revised electoral map as well as a reform of party financing, a measure that the Parti québécois would implement once in power in the 1970s. Lapalme then proposed myriad reforms that would transform Quebec: promotion of the French language and culture, the need to make education free at all levels, the expansion of Hydro-Québec and control of the distribution of electricity and, finally, positioning the State in a central role, particularly in economic issues. Pour une politique was a source of inspiration for several people. Reading this document convinced René Lévesque to enter the political arena in 1960.
Related events
Related characters
Related years