Secondary Navigation Menu
Home > Events > Culture > New Theatre: "Les belles-soeurs" (The Sisters-in-law) by Michel Tremblay
For correct page displaying:
You must activate JavaScript
And/Or install the Adobe Flash Player plugin
Download video (3 minutes 38 seconds, 23.4 MB)
Accessible version of the video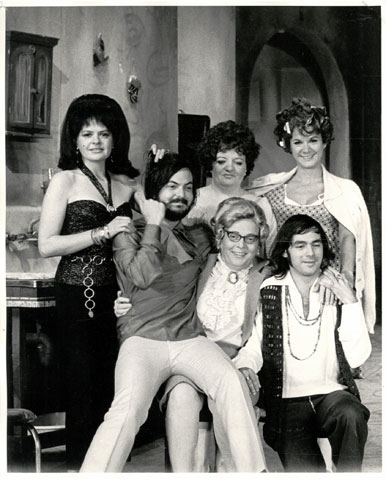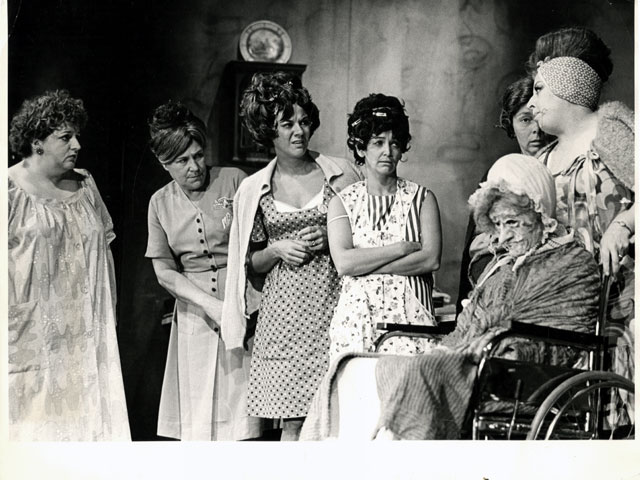 New Theatre: "Les belles-soeurs" (The Sisters-in-law) by Michel Tremblay
"After corpse after corpse piled on stages in the city by lifeless actors animated by soulless producers, finally a breath of fresh air from the Rideau-Vert opening the season with what can only be described as a masterpiece" (translation).
Jean Basile in Le Devoir, August 30, 1968.
Playwriting in Quebec Comes to Life
Theatrical activity in Quebec intensified after the Second World War. Professional and semi-professional troops multiplied, as did original creations. In the opinion of many, playwriting in Quebec was coming to life. The momentum continued and grew in the 1960s. In addition to classical theatre repertoires, more and more plays by Quebecers were being presented. Few among them broached the daily lives of people of modest background, the favourite theme of authors such as Gratien Gélinas (Tit-Coq, 1948; Bousille et les justes, 1960). The play Les belles-soeurs by Michel Tremblay, premiered on August 28, 1968 at the Rideau Vert theatre under the efficient staging of André Brassard, and brought the working class back to the theatre.
A Working Class Version of Tragic Comedy
The setting of this unusual story was the spring of 1965. Germaine Lauzon, a housewife in a working neighbourhood in Montréal, wins one million trading stamps. Once glued in booklets, they will allow her to acquire furnishings and accessories she has always dreamed about. She invites the women of her family and some neighbours to a stamp gluing session. As the play advances, we learn about the condition of each of the 14 women in Germaine's home and the comedy progressively becomes a tragedy. It culminates in the plundering of trading stamps and Germaine's possessions by her guests.
A Cult Model for Theatre in Quebec
The portrait of the working class community as cruel, harsh and indifferent presented in the dramatic comedy Les belles-soeurs caused a commotion among the public. It offended the sensitive souls who viewed it as a vulgar piece of work that extolled "joual" and profanity. On this last point, a journalist wrote: "It was the first time in my life that in one evening I heard so much profanity, swearing and filthy language suitable only for the gutter" (translation). But for most of the spectators and critics, Les belles-soeurs was a revelation. Jean-Claude Germain stated enthusiastically that it marked the birth of new theatre in Quebec. Its impact was similar to that caused by Gratien Gélinas' play Tit-Coq in the 1940s and Marcel Dubé's Zone the following decade. Yet the play was rejected unanimously by the jury of Theatre Canada in 1966. The play was translated into English, German, Italian, Polish, Yiddish and some fifteen other languages and is presented around the world.
Related characters
Related years